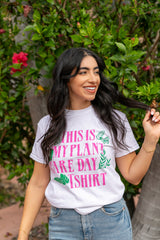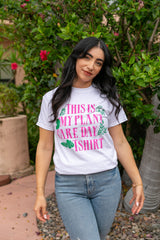 Regular price
Sale price
$30.00 USD
Unit price
per
Sale
Sold out
True to size
Unisex Sizes
Embrace the joy of plant care with the Plant Care Day Tee from Classy Casita! This delightful t-shirt is more than just apparel; it's a celebration of the green thumb in you or the perfect gift for that plant lover in mind. Crafted with comfort and style in mind, this tee features a vibrant Plant Care Day graphic that speaks to your love for nurturing nature. Whether you're a seasoned plant enthusiast or just starting your green journey, this shirt is a must-have addition to your wardrobe. Spread the green vibes and showcase your passion – shop the Plant Care Day Tee now, exclusively from Classy Casita! 
View full details
For plant lovers, by a plant lover
Whether you're a perfect plant parent living in an indoor jungle, or just starting your plant collection and journey, a Classy Casita moisture meter is the perfect addition for your plant needs. This classy and playful design makes garden and plant care more fun, and it makes the perfect gift!